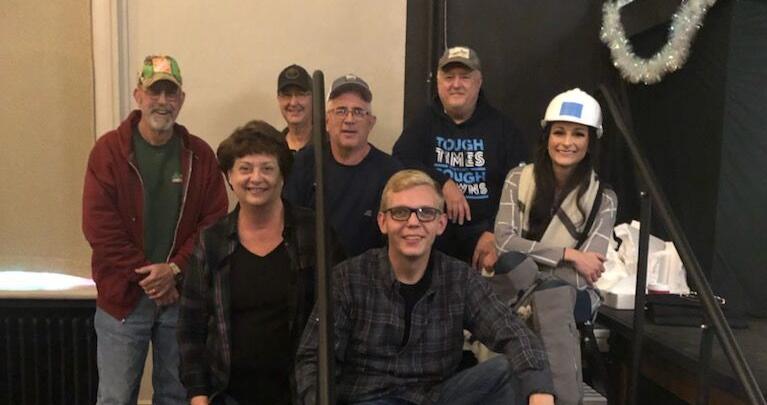 Rotary Club DuBois Completes Reitz Theater Stage Project | News
DuBOIS — The Rotary Club of DuBois has completed its Rotary District 7280 Project Grant for 2021-2022, which supports the Reitz Theater and Cultural Resources, Inc.
"The Reitz Theater Stage Update" involved replacing the old, outdated and unsafe steps that connected the facade of the Reitz Theater to a new staircase designed for use in theaters. The staircase included handrails and guardrails, safety steps and an adjustable design. Club members worked with members of the theater's volunteer group to unload, assemble and install the new staircase.
The Paul G. Reitz Theater is located at 36 E Scribner Ave. Built in 1887, the theater has been a church for over 133 years. It was one of the few structures that survived the fire of 1888, which destroyed most of the city. It was the home of Cornerstone Baptist Church until 1992, when Cultural Resources Inc., an organization of civic-minded community leaders, purchased the structure with the intention of converting it into a theater.
Throughout the year, the Reitz Theater schedules shows and special events as well as educational camps and workshops, and also offers sensory performances designed to create a welcoming and comfortable artistic experience for people with autism and other disabilities.
Rotary is a global network of 1.4 million neighbours, friends, leaders and problem solvers who see a world where people come together and take action to create lasting change – around the world, in our communities and in ourselves.
For more than 110 years, Rotary people of action have applied their passion, energy and intelligence to sustainable projects.
The Rotary Club of DuBois serves others, promotes integrity, and advances world understanding, goodwill, and peace through the fellowship of business, professional, and community leaders.
The club proudly celebrates 103 years of service to the local community.